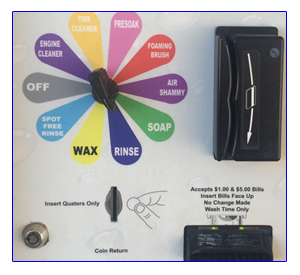 High-Pressure Soap • Engine Cleaner • Tire/Wheel Cleaner • Wax • Spot Free Rinse.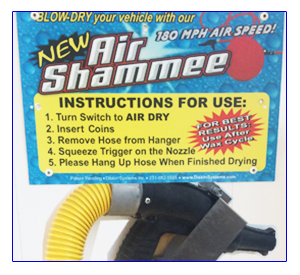 SLOW DRY AIR SHAMMEE • 180 AIR SPEED • USE AFTER WAX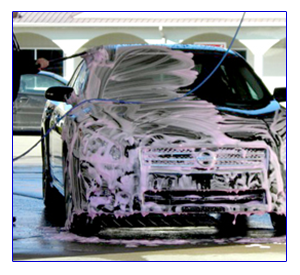 10FT HIGH VEHICLE CLEARANCE • OPEN 24HRS/365 DAYS
For the DIY we provide 5 self-serve bays.  Our self-serve bays offer you everything from high pressure soap, engine cleaner, tire and wheel cleaner, wax, and spot free rinse.  Two of our self-serve bays offer state of the art dryers for those hard to dry places.  Motor cyclist enjoy the air dryers for a dry ride.  Our self-serve bays have a height clearance of 10 ft for larger vehicles.  For your convenience our self-serve bays are open 24/7 365 days a year.